Classes of '87 through '91 decided to give the BBAA the remaining balance from their reunion last October.
Both these photos are from when reunion presented a check at our meeting.
Front row: Janet Hearn, Board of Dir; Darby Getzwiller, Bd. of Directors; Linda Lou Lamb, Honorary Bd of Dr.;Judy Thompson, Pres. Bd of Dir; Nick Maldonado, VP Bd of Directors;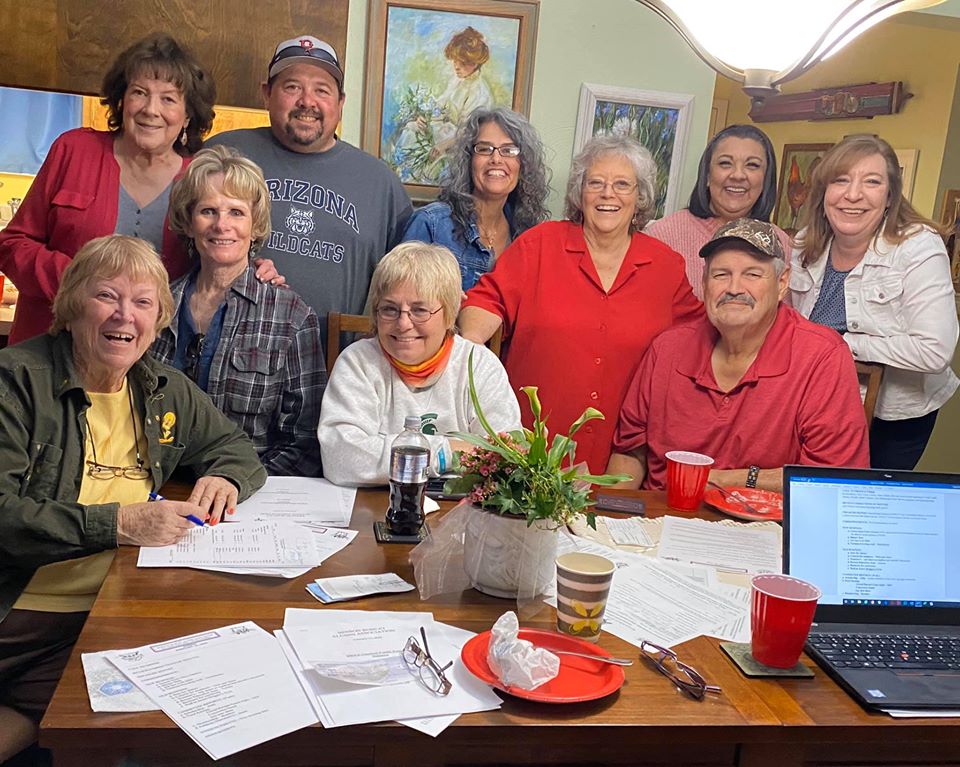 Back Row: Lorene Whaley, Treas Bd of Directors; Robert Lopshire, Class of 1990; Tara Maldonado Oster,class of 1989, Nissa Swies Boudreau, class of 1988; Heather G. Floyd, Bd of Dir., class of 1988
2nd photo: Tara, Nissa, Judy, Robert awarding a check for $1400. Thanks!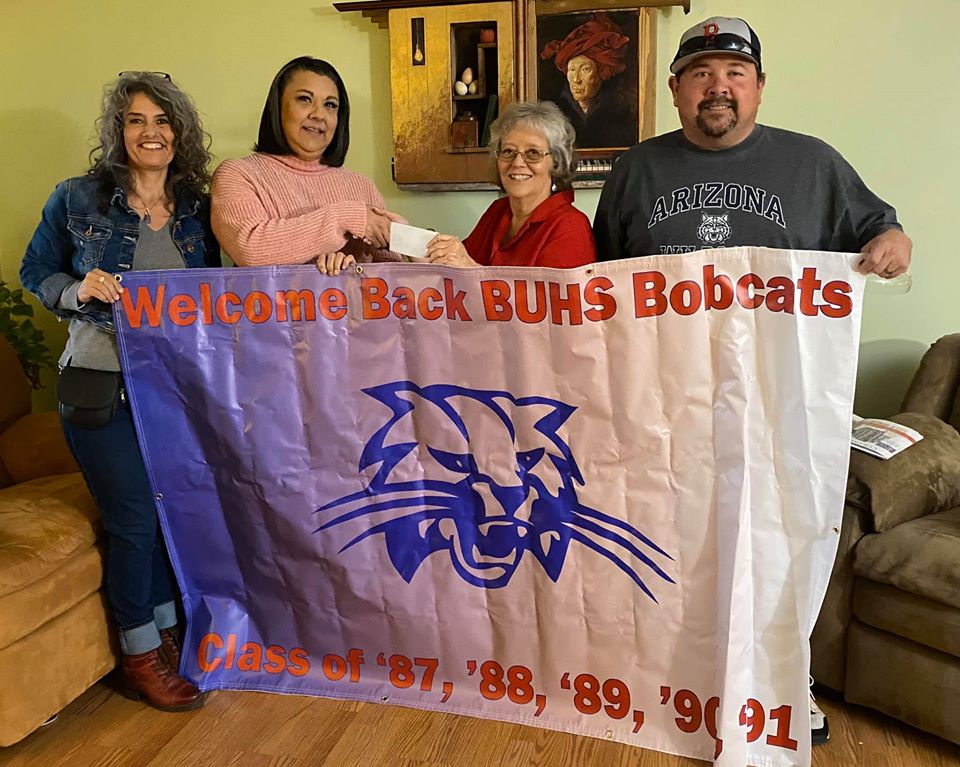 ---