PLEASE send any that we have missed to: Janet Hearn, jhhearn@q.com. Or Kiki Blom, c.blom@sbcglobal so we can add them.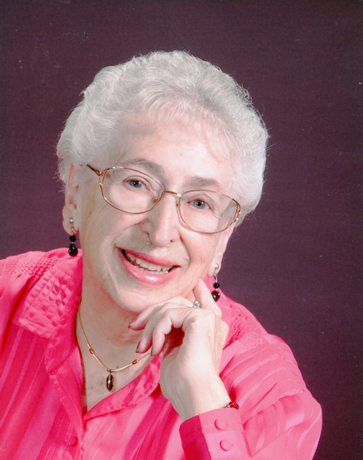 Lois L. Fischer
Lois L. Fischer (90) was born in Roff, Oklahoma and entered into eternal rest on December 26, 2018 in Tucson, Arizona.  Although her family had relocated to Arizona during the depression, Lois returned to Oklahoma and graduated from college in the state of her birth.  When Lois began her 2nd teaching position in Benson, roommates introduced her to Ken and they were  married in November of 1954, less than one year after they met.  After Ken's death, Lois remained in their home for as long as her health allowed.  Lois is survived by brother-in-law Herman Fischer of Tucson, sister-in-law Ella Fischer of Michigan, four nieces, several cousins, former students and a great number of friends.  
Services will be held at the Benson Community Presbyterian Church on February 16, 2019 at 10:00 am.  Interment will follow at the Cochise Gardens of Rest Cemetery.  Lois has designated the Benson Community Presbyterian Church for memorial contributions.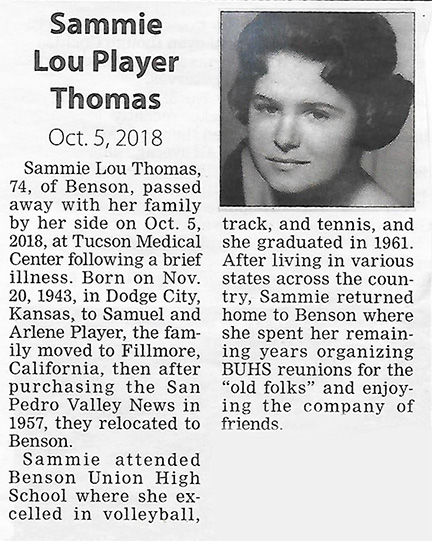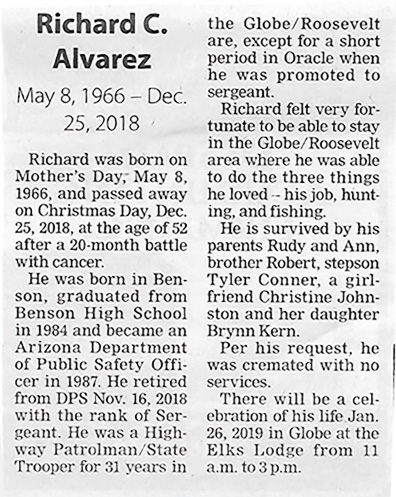 ---