Note this new web page format functions as a blog, which means you can add your comments or reactions to our articles.  Scroll down to the bottom of any page to read existing blog entries or add your own entry.
DUES
2019 DUES are due. Please send in with membership form at end of newsletter. Note any changes. If the same—just write SAME
Same price $10.00 (some have paid for more than one year)
TUMBLERS for sale. 30 oz or 20 oz. $20.00 each
They are Red or Blue. Can be seen on our Website.
have Bobcat and "Once a Bobcat, always a Bobcat"
Check with Darby Getzwiller, Judy Thompson, Nick Maldonado, Janet Hearn.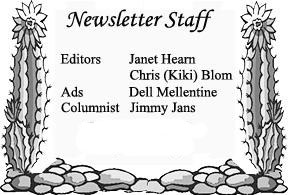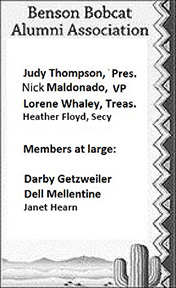 Advertisement Rates:
Business card size ad $10
Quarter page ad $25
Half page ad $50
Full page ad $100
All revenues go towards the Scholarship Fund
Contact Dell Mellentine at dellmellentine@gmail.com
---